Organic Insecticide Spray Services Chicago | Chicago Natural Pest Service
COVID-19 Response
The safety and health of our employees, clients, and residents have always been our #1  priority. This has never been more important than it is now. Organic Insecticide Spray Services is essential and we are fully open for business to continue preventive services and respond to all other exterminating issues. Call for information on the safety protocols and important information we have in place during this season.

Our Family Serving Yours Since 1976

Black Owned Pest Control Company

The DDP Exterminating Difference
Chicago Natural Pest Control Services
We believe that the greatest pest treatment service can also be the most environmentally friendly service. From keeping your home safe to protect your business, we're here to help in Chicago, IL.
Your house is your most valuable asset, and we offer tried-and-true remedies with guaranteed results so you can enjoy a healthy, pest-free life. Continue reading to learn about our natural pest control sprays and services. Additionally, see our google map for our reviews on getting rid of Chicago residents' unwanted pests.
Environmental Insecticide Spray Pest Control Solutions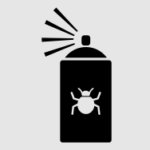 Organic Exterminator Services
Our Eco Principles For Bug Service
Toxins in synthetic bug service chemicals can be just as toxic to you and your family as they are to bugs, not to mention they are extremely terrible to the environment. We take pleasure in employing Integrated Pest Management, EcoSMART technologies, and EPA-approved chemicals that are both safe for you and the environment while efficiently addressing all types of pest problems and infestations from bed bug control to mosquito control. Our pest control solutions are guaranteed to get the job done; and not in months!
We use items that have a lower environmental impact.
Our environmentally friendly and trademarked Web Away service de-webs your home or company successfully, killing thousands of spiders before they hatch.
We use one-tenth the plastics used by traditional pest control businesses, resulting in one-tenth the waste.
We do not use aerosol entirely. Whenever possible, we blend liquids in our formulas.
Our Chicago Pest Control Mission For Your Family
We have been dedicated to listening to your difficulties over our years in the company, and as such, we have a continual focus on fine-tuning our processes through specialized services and focusing on environmental care. We make every effort to meet your specific requirements, considering each situation individually. While some of our environmentally friendly competitors spray your home with a generic treatment and a "one size fits all" mentality, our trained and experienced technicians assess your specific problem before combating it with a custom-made cocktail to treat your home or business correctly and safely. This not only helps us improve but also ensures that our consumers are constantly satisfied.
Our Chicago Pest Control services provide long-term solutions rather than quick remedies. There is a reason why we have such a large number of repeat clients. We give tested treatments with guaranteed results so that you can live a pest-free life. Please contact us if you need more information on the best pest control services in your area.
Integrated Pest Management | What Is It?
Integrated Pest Management (IPM) is a pest control methodology that employs multiple different ways of pest control. It is crucial to note, however, that not every firm using IPM is using environmentally friendly treatments, as we do at Deanya Dawson Pest Control inc, and instead uses synthetic pesticides under the name of IPM. When used appropriately, IPM greatly decreases, and in some cases totally eliminates, the usage of pesticides, resulting in less exposure to potentially toxic pest control products for both you and the environment, as well as a 90% reduction in the number of items that must be used overall. We employ IPM at Deanya Dawson Pest Control to emphasize the necessity of examining your specific scenario in order to focus our efforts in an organized and effective manner, eliminating the usage of unnecessary products and getting to the root of your pest problem.
Further Than Spraying: We Address the Root Cause
Spraying first, last, and only is no longer an option. Our professionals identify the source of the problem and work to avoid further infestations. This might be as simple as cleaning a drain, installing a screen door, or inserting live traps.
Various products are required in certain conditions. Even if it is, we try to ensure that we can treat your problem at its base so that the pests do not return. It is your residence. We'll work with you to make it healthier. Contact Our Eco-friendly Pest Control Today At (773) 692-3615!
Indoor and Outdoor Safety Solutions | We Protect Chicago Home
Pest management has gone a long way. Deanya Dawson Pest takes satisfaction in developing solutions that solve problems without relying on product overkill.
We believe in harmony and respect for both you and the environment. That is why we use:
Professional products and tools that are non-polluting and controlled by the EPA
Clean, green technology that is safe for pets, children, and everyone.
Solutions that allow you to stay in your home or place of business
Employees and customers are safer as a result.
Ideal for regulated businesses and the food service industry.
We are public health specialists, not just exterminators. And we're concerned about your family and home. We're making your home and workplace safer for everyone.
Go Green or Go Home! | Follow Our Nature Love
Deanya Dawson Pest Control prioritizes ecosystems over profits!
We're not against bugs. We value the significance insects play in our environment and their contribution to our ecology. It all comes down to balance. Bugs belong outdoors. But when they get a bit too near for comfort, knowing an expert who can push pest pressures back into nature where they belong is useful. We are dedicated to protecting your houses as well as the critical function that insects play in our ecosystem.
We enjoy learning about what's intriguing, fascinating, and even nasty about the natural world. Look at our videos and blogs!
You Have A Pest Problem. We Have A Pest Control Solution.
We can help you with your pest problem, whether it's wasps, rodents, or spiders (or whatever it is). We even offer same-day service. Contact us today to arrange your pest control treatments! What Do We Offer? 
Protecting Your Family and Business
The Departments of Public Health and Agriculture have licensed, trained, and certified us, and we always use safe, EPA-regulated materials.
Getting to the Root of Infestations
We don't come in spraying anything. We assess the source of your problem and offer and implement preventative measures before using chemicals.
Assessments Prior to Contracts
Before you commit to anything, our Customer Care Center guides you through every service, charge, and solution. Our dedication is to you.
Safety-licensed and-regulated
We go to great lengths to accomplish things correctly. 
All of our pest management professionals are licensed by the Departments of Public Health and Agriculture and have received many hours of training and certifications. 
The EPA and the US Department of Health regulate and approve any chemicals we use, and we adhere to all Illinois regulations. Our primary responsibility is to protect your family, your business, and your employees.
Ultimate Pest Management | Preventing Infestations Before They Get Out of Hand.
With our Eco Home Maintenance Program, your home is guaranteed to be pest-free 365 days a year (save for termites, fleas, bed bugs, and mosquitoes). If any activity occurs between your four paid planned visits, we will return to resolve the issue at no cost! It is not simply our job to protect your home and family; it is also our promise. You have nothing to lose but pests with our home pest maintenance service.
Eco Home Maintenance Program | Benfits
When you upgrade to EHMP+, you will receive our award-winning services for all of the pests listed above, as well as the following benefits for termite protection, prevention, and control.
Consistent protection against crawling, stinging, flying, rats, and termites.
DOW's Sentricon Termite Colony Elimination System is environmentally friendly.
Termite Re-Inspection Every Year
Protection you require, peace of mind you deserve
EHMP+ Will Protect Your Home From Termites.
Termites are one of the most damaging pests in the Chicago metropolitan areas, so sign up for the Eco Home Maintenance Program PLUS Sentricon today to ensure your home is safe and protected from these devastating pests. Contact our Deanya Dawson Pest Control experts today for more assistance!
Memberships, Connections, and Partnerships | How Deanya Dawson Pest Services Can Help
More than exterminators, we are. To combat pests, we employ an Integrated Pest Management (DEANYA DAWSON PEST) strategy. DEANYA DAWSON PEST strives to achieve long-term pest control with the least quantity of chemical products possible. You deserve more from an exterminator than a one-size-fits-all approach. Allow us to get to create a pest control solution that is suited to your individual needs.
Our extensive history and experience in the pest management sector illustrate our devotion to science, environmental health, and our clients. We are the most experienced pest management professionals in the Chicago area, having been licensed by the Departments of Public Health and Agriculture. Our job is to preserve your home's health and uses research to strike a balance between humans and nature.
We serve our customers households and business owners in Chicago with the edge of pest infestation services at Deanya Dawson Pest Services. To see scheduled servicing of pest control companies, please contact us right away for services.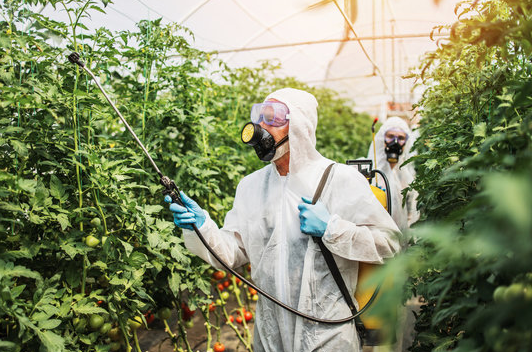 We Protect Chicago Homes & Properties From All Pests
When you need to get rid of insects, rodents, and other pests, turn to Chicago's most trusted pest management partners. Insects play an important role in our ecology. We advocate for natural education and enjoyable programming for both humans and wildlife.
We play an important role in the neighborhoods of Chicagoland. We want the people who live there to thrive, and we want our natural legacy to be preserved for future generations.
Chicago, on Lake Michigan in Illinois, is among the largest cities in the U.S. Famed for its bold architecture, it has a skyline punctuated by skyscrapers such as the iconic John Hancock Center, 1,451-ft. Willis Tower (formerly the Sears Tower) and the neo-Gothic Tribune Tower. The city is also renowned for its museums, including the Art Institute of Chicago with its noted Impressionist and Post-Impressionist works.
GET YOUR FREE ESTIMATE TODAY
Our team of experts is ready to help you today! If you need service immediately please call (773) 692-3615