Restaurant Pest Control Chicago
COVID-19 Response
The safety and health of our employees, clients, and residents have always been our #1  priority. This has never been more important than it is now. Pest Exterminator is an "essential service" and we are fully open for business to continue preventive services and respond to all exterminating issues. Call for information on the safety protocols and important information we have in place during this season.

Our Family Serving Yours Since 1976

Black Owned Pest Control Company

The DDP Exterminating Difference
Pest Management | Pest Control Chicago, IL Services
No matter what business you work in, a pest-free environment is critical. You can't wait for a problem to occur; the only way to avoid restaurant infestations is to hire commercial pest treatment. As a result, Deanya Dawson Pest Control has long provided commercial pest control services to Chicago businesses and organizations.

Chicago Pest Exterminator
Restaurant Exterminator | Chicago Pest Control Services
As a principle of good business, all types of companies, particularly restaurants, must maintain a sanitary, pest-free atmosphere. This is why Deanya Dawson Pest provides our commercial exterminators with the resources they need to execute a wide range of commercial pest control services. We have addressed innumerable pest problems while serving Illinois businesses, and we are just a phone call away from doing the same for you. Explore our commercial extermination and pest control services to learn how we can assist your company!
Deanya Dawson Exterminator Services | Commercial Pest Control
Pests are a serious challenge in the restaurant industry, aside from picky consumers. Restaurants have long been a breeding ground for pests and insects. The only thing worse than an infestation for owners, managers, and workers is receiving an unplanned pest inspection at the same time.
Deanya Dawson understands the specific issues that the food service industry encounters in keeping its facilities pest-free. It only takes one blunder to tarnish a restaurant's reputation, making financial recovery impossible. When it comes to pest control, it pays to be proactive. Our Chicago Experts Can Assist You!
Reliable Restaurant Pest Control Companies| Extermination Experts
Deanya Dawson Pest Control provides restaurant pest control and eradication services in Illinois.
We have more customers in the food service business than all other pest services combined at Deanya Dawson.
We serve a wide range of eateries, including:
Gourmet dining
Quick and casual
Rapid service
Banquet services
Food service for industry
Thousands of restaurants and other food service establishments have relied on us to assist them in creating a clean and pleasant environment. Our personnel is well-versed in the most recent pest management tactics, as well as the demanding standards of town, city, or county food service inspectors. We take pleasure in providing continuing education and training to our technicians, and we work hard to stay on the cutting edge of pest management.
Interior Pest Control Service Considerations
When it comes to discouraging pests from entering your restaurant, routine cleaning and sanitization, as well as rapid response to unanticipated messes, are crucial. Several noteworthy locations are listed below.
Dining & Food Preparation Areas: When a group departs, seats and tables should be cleaned down, and the space beneath and around the table should be swept. You must be on the watch for stray crumbs, drips, and splashes on and around tables, equipment, and even waitress stations in your food preparation area.
Storage Places: Keep dry foods in tightly-sealed food storage containers, as bags and cartons with loose closures are an open invitation for pests. Food must be stored at least 6 inches from the ground and 12 inches away from walls so that the area can be easily cleaned and inspected. The stock should be rotated utilizing the First In First Out strategy, paying particular attention to slow-moving items that are more likely to harbor pests.
Garbage Cans: Every trash can in your restaurant must have a liner and a lid, whether you want to invest in a step-on can, a swing top lid, or a tight-fitting lid for your regular round commercial trash can. Another essential but frequently neglected aspect of garbage can maintenance is keeping the bin itself free of debris that could escape through punctures in the liner.
Floor Drains: Floor drains in a janitor's closet or warewashing area can be a breeding ground for insects, especially flies. Regularly inspect beneath the drain grate for dirt and maintain the drain with an enzyme-based cleaner such as Noble Chemical EDM+.
Know Your Danger Zones In Restaurants
Preventing pests everywhere can be a struggle, but when you're dealing with all of the food inside and outside your restaurant, that difficulty is amplified. There are a few "hot zones" in and around every restaurant that require special attention. Each establishment is unique, and so are the preventative measures.
Exterior Pest Control Considerations
When addressing outdoor pests, it is essential to focus on a few main issue areas. Cleansing and modifying these locations will not only eliminate existing bugs from your outdoor dining area but also prevent new ones from appearing.
Lighting: A large number of insects are attracted to the warmth emitted by lighting, and UV light is used to lure insects into glue traps and bug zappers as a method of pest management. These are excellent weapons for attracting flying pests away from your facility or eliminating any that manage to get inside, but it also demonstrates why you should employ a prudent lighting system in your restaurant. Install fixtures away from the building, directing light toward the entrances, while affixing minimal lighting on the building itself.
Local Dumpsters: If dumpsters are not properly kept, they will attract vermin and become a public eyesore. Cleanliness is essential in all aspects of food service, but dumpsters are of particular significance since they will attract vermin and become an eyesore. Invest in a dumpster that is proportional to your demands to prevent overflow, and clean the area frequently with a hose in a way that allows water to flow into a drain (unless using a dumpster deodorizer, which should not be discharged into the environment). Dumpsters should be positioned away from your primary structure and fitted with securely closing lids.
Entrances & Exits: Doors and windows should be closed whenever possible; but, certain spaces, such as receiving areas, drive-through windows, and principal entrances, will be opened often and on occasion for extended periods. Consider purchasing an air curtain in these instances to repel flying insects. Many doors would also benefit from a door sweep, which covers gaps between the bottom of the door and the floor/threshold to provide further protection against insects and rodents in addition to moisture and draught. 
Also, be on the lookout for unintentional entrances; a fantastic pest control approach is to frequently inspect the exterior of your building and seal any cracks or fissures that bugs may utilize to enter.
Food-SAFE Insecticides
When it comes to restaurant pest control, it is essential to consider the environment's sensitivity when employing traditional pest control methods such as insecticides. Priority number one is the health of your employees and customers, thus we advocate implementing an Integrated Pest Management (IPM) system to maintain the area pest-free.
With Deanya's IPM, we emphasize preventative methods and non-chemical control. After considering the following aspects of your institution, pesticides may be considered:
Sanitation methods
Structural exclusion
Harborage elimination
Storage methods
Common Restaurant Pests
It's crucial to know both restaurant pests and issue regions for pest control. Pests vary by area, food service operation, building structure, and other reasons, but four are frequent in restaurants.
Rodents: Mice and rats cause dread and disgust in many customers. Their beady eyes are the stuff of nightmares, and they can spread Salmonella, Listeria, and E. Coli. Check out our rodent control products to keep these pests away. They contaminate restaurants with feces and urine and chew through food packaging, electrical wiring, and plumbing.
Cockroaches: Cockroaches elicit a visceral reaction in many clients with their long antennae, hard body, and hairy legs. They spread food-poisoning germs, contaminate eateries with feces, regurgitated food, and exoskeletons. Despite being cut off from food and water, cockroaches can survive for weeks (not to mention they can live weeks without their head). Our crawling insect control products offer several cockroach-fighting options.
Flies: Flies may not make customers' stomachs churn like other pests, but they can affect your establishment's safety and cleanliness. They transmit hundreds of diseases and are drawn to liquid food, but they contaminate solid food and other surfaces by vomiting, drawing the vomit back into their system, and expelling feces so they may fly away. Considering how agile flies are and how many surfaces they may contaminate quickly, it's easy to see why they're such an issue in restaurants and why flying insect control technologies are so crucial.

Pests of Stored Goods

: Weevils, moths, beetles, mites, and other microscopic insects hide in flour, grain, nuts, and other packaged products and find refuge and food there. They multiply, eat, and excrete in food, generating germs that can alter the flavor and induce allergic reactions or digestive system irritation. Because stored product pests aren't apparent, it's important to closely analyze incoming items and frequently rotate and inspect existing stock for webbing, larvae, adult bugs, or other symptoms of infestation.
Restaurant Extermination Specialists
Deanya is widely regarded as the industry leader in IPM procedures and pest solutions, and we offer this pest control level of proficiency to any food service operation, regardless of its size or complexity. Your restaurant shouldn't suffer because of a pest infestation—call Deanya Dawson Pest Control now! We offer all pest-proofing services from bed bug control in your house to rodent extermination in your business, with the best eco-friendly pest control methods we have. As long as you're near our office service areas our pest control experts can assist you!
5 Pest Control Methods That Help Prevent Foodborne Illness
Preventing foodborne illness in your business is one of the most effective pest solutions to manage it. Deanya Dawson's here to help you out with a couple of prevention tips and provides Safety Data Sheets to back up our proof of accuracy and safety. Continue reading to learn them!
1. Seal off entry points –
The easiest strategy to keep pests out of your home and restaurant is to keep them out. Keep exterior doors closed, plug gaps and cracks, and, where practicable, install air curtains and tight-fitting screens. Check roofs and any underground places on a frequent basis to avoid stealthy rats from getting in.
2. Handle garbage correctly –
Most bugs are drawn to the aromas and residue left behind by food waste. Use plastic liners in all indoor garbage cans and dispose of them as soon as they become full. Keep outdoor dumpsters at least 50 feet away from the restaurant's entrance and wash them often to remove food residue and debris.
3. Remove water sources –
Water is necessary for insect existence. To make your environment less appealing to pests, repair water leaks and minimize sources of standing water. Examine visibly and concealed pipes and faucets, and keep sinks and restrooms clear of standing water.
4. Keep counters and floors clean –
Regular counter and floor cleaning keep pests away from your restaurant and remove any bacteria or viruses that bugs may have brought in. Sanitize floors, work surfaces, sinks, and drains periodically, and vacuum any food debris that may have accumulated over the day.
5. Follow hygienic best practices –
Employees must often wash their hands and keep their hair away from food and food surfaces. Pest microorganisms and bacteria can dwell on surfaces and spread through human contact. Many foodborne bacteria can be eliminated with a simple soap and water scrape.
If you want to learn more about commercial pest control company service schedules, the cost of pest control solutions, and Chicago's Deanya Dawson Pest-specific pest management plan for your pest issue, contact a Chicago top pest control business or us as soon as possible! You name it; We do It!
How Deanya Dawson Pest Services Can Help
We're more than just exterminators. Deanya Dawson Pest Integrated Pest Management is the technique we use to combat pests. Deanya Dawson Pest experts aim to use the least amount of chemical product possible to achieve long-term pest control. You deserve more than a one-size-fits-all approach from an exterminator. So that we can tailor a commercial pest control solution to meet your specific requirements, please contact us today.
We can help you safeguard your family and your business from the financial and public relations damage that can result from a pest infestation. At Deanya Dawson Pest Services, we offer various pest control services such as ants bed bugs, roaches, termites, rodent control, and more treatment and control services to both residential and commercial customers in South Chicago. Contact a top pest control company or us as soon as possible if you'd like to learn more about residential pest services commercial pest control company service schedules, the cost of pest control solutions,  and our personal pest control plan for your pest issue.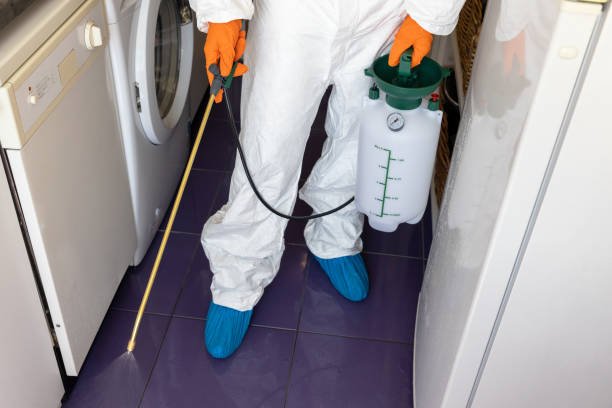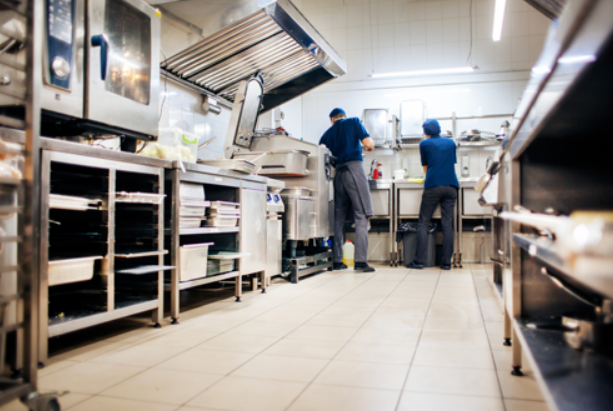 We Protect Chicago Properties From All Pests
Culinary expertise, cutting-edge cuisine, and a spectacular ambiance… Sounds like a winning recipe for a restaurant. But one thing is missing: pest control.
According to the Centers for Disease Control and Prevention (CDC), one in every six people in the United States contracts a foodborne illness each year. Of the 48 million people impacted, 128,000 are hospitalized, and over 3,000 die as a result of foodborne infections. Furthermore, restaurants are the source of more than half of all foodborne illness outbreaks. Call Deanya Dawson Pest Control Toady For A FREE Consultation and Assistance With Any Pest Issues You're Encountering Within Your Restaurant!
Chicago, on Lake Michigan in Illinois, is among the largest cities in the U.S. Famed for its bold architecture, it has a skyline punctuated by skyscrapers such as the iconic John Hancock Center, 1,451-ft. Willis Tower (formerly the Sears Tower) and the neo-Gothic Tribune Tower. The city is also renowned for its museums, including the Art Institute of Chicago with its noted Impressionist and Post-Impressionist works.
GET YOUR FREE ESTIMATE TODAY
Our team of experts is ready to help you today! If you need service immediately please call (773) 692-3615