COVID-19 Response
The safety and health of our employees, clients, and residents has always been our #1  priority. This has never been more important than it is now. Rodent Control is an "essential service" and we are fully open for business to continue preventive services and respond to all other exterminating issues. Call for information of the safety protocols and important information we have in place during this season.

Our Family Serving Yours Since 1976

Black Owned Pest Control Company

The DDP Exterminating Difference
Chicago Rodent
Control Services
We provide expert residential and commercial rodent control services to target destructive pests.
From keeping your home safe to protecting your business, we're here to help in Chicago, IL.

Rodent Control
It takes two steps to get rid of rats or mice in your house or business. First and foremost, you must exterminate the rats that have taken up residence there. Second, you might need to take steps to keep new rats and mice out. If you don't handle rodent entry prevention, you can find yourself in a never-ending cycle of baiting and capturing rats and mice as they continue to invade your property or home. To keep your property and home rodent-free, prevention and control is just as vital as treatment in chicago. Many pest control companies are solely concerned in eliminating existing rodents and provide no assistance in preventing new rats or mice from entering. Deanya Dawson Pest Control Service, on the other hand, provides professional rodent proofing services for both small and large-scale projects.
Containerization is one of the most effective techniques for the city to battle rodents from results view reviews. Because the people we serve use heavy-duty plastic carts with tight-fitting lids to confine rubbish, they are able to eliminate one of an urban rat's main sources of food. The department's Bureau of Sanitation distributes these carts for free. The use of these free carts, in combination with the rodenticide we deliberately bury deep into a rat's tunnel, is one of the main reasons for the rat population drop in our city and home or building. Rats can't breed if they can't eat.
Chicago, like many other cities across the world, was long plagued with rats. Unlike many other cities, Chicago responded by launching a concerted effort to address the rat problem through a highly aggressive rodent control programme.
Every reported rat sighting is investigated by Chicago's Bureau of Rodent Control. Damaged carts are replaced when alley conditions are verified. To destroy the nest, rodenticide is placed in rat burrows at home or building by us from neighbors view reviews.
To maintain alleyways rat-free, the Department of Streets or ward and Sanitation needs residents' help. Make sure your trash is appropriately controlled to assist. Rodents are attracted to waste that has been left out in the open. Rats will eat the rodenticide and die if garbage carts are tightly locked.
We can continue to eradicate or removal of these urban pests from home if we work together by critter control chicago.
Remember, if rats can't eat, they won't be able to reproduce!
If you spot a rat or see conditions that may encourage rodent activity which is out of control, phone 311 or submit an online request to us for rodent baiting using the button below by our management.
Every rat or mouse service call includes a thorough assessment of the home property's interior and outside. We may make rodent proofing control and/or other preventative measures recommendations based on the inspection. A new or better-fitting door sweep may be able to help you fix your problem by us. When rodent holes are discovered, the solution is often as simple as patching small holes that mice or rats are using as entryways using hardware cloth and concrete results critter control. Our in-house contractors can control and handle rodent proofing jobs of practically any scale for larger projects. When it comes to rat and mouse proofing, we have a lot of experience that should recommend critter control .
The Bureau of Rodent Control of the Department of Streets and Sanitation will remove any animal carcass located on the public route. Dead animal reports should be submitted to the city's request line at 3-1-1 of pest control chicago or chicago critter control  or by clicking the button below to submit a service request to us.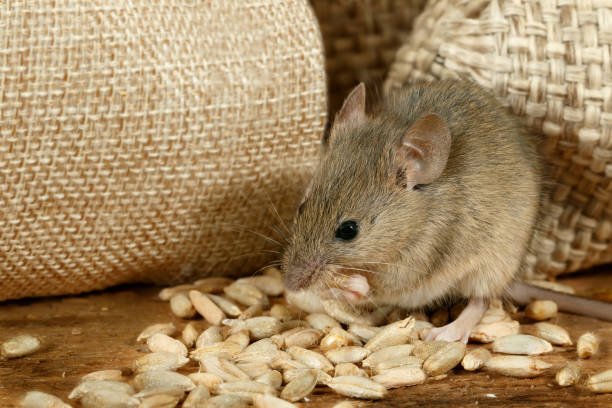 Garbage Carts & Solutions
More than 1.5 million heavy-duty plastic 96-gallon garbage carts with tight-fitting lids are being given away for free to single-family homes and apartment buildings with four or fewer units. The fall of rats in our city can be attributed to these free carts, as well as the rodenticide we deliberately deploy deep inside rat burrows control them.
The Bureau of Sanitation replaces missing or broken carts for free by calling 3-1-1, calling us or our office at  (773) 692-3615, or contact critter control, or clicking the button below to get started online.
We've developed a Rat Extermination Program that just works.
Consistent application, according to studies, is the most important factor in successfully managing pests. Our Rat Protection Program is designed to eliminate rodents and keep them out permanently. Every part of our service is guaranteed. We'll gladly come out for services and take care of you if any issues emerge between services.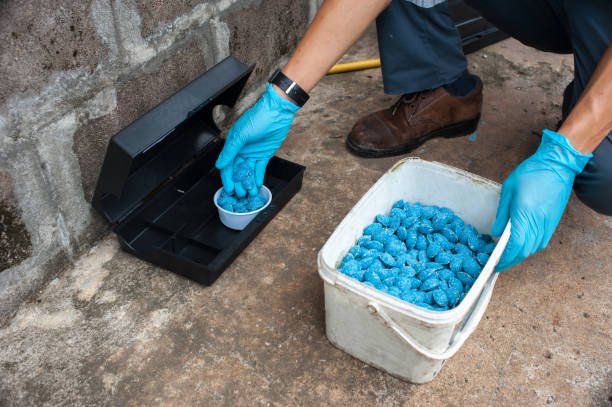 Chicago, on Lake Michigan in Illinois, is among the largest cities in the U.S. Famed for its bold architecture, it has a skyline punctuated by skyscrapers such as the iconic John Hancock Center, 1,451-ft. Willis Tower (formerly the Sears Tower) and the neo-Gothic Tribune Tower. The city is also renowned for its museums, including the Art Institute of Chicago with its noted Impressionist and Post-Impressionist works.
GET YOUR FREE ESTIMATE TODAY
Our team of experts is ready to help you today! If you need service immediately please call (773) 692-3615