Routine Maintenance Pest Control Services Near Me | Chicago Top Exterminator Pest Control Companies
COVID-19 Response
The safety and health of our employees, clients, and residents have always been our #1  priority. This has never been more important than it is now. Routine Maintenance Pest Control Services Near Me is essential and we are fully open for business to continue preventive services and respond to all other exterminating issues. Call for information on the safety protocols and important information we have in place during this season.

Our Family Serving Yours Since 1976

Black Owned Pest Control Company

The DDP Exterminating Difference
Chicago Pest Control Daily Services
Our Deanya Dawson pest control experts are familiar with your neighborhood because it is where they live and work. They are well trained in the latest industry products and procedures to eliminate your pest problem and prevent it from recurring. Guaranteed.
With the Deanya Dawson Pest Guarantee, you can rest assured that we will eliminate your pest problem and keep it clean. And if pests return between treatments, we will, at no extra charge to you.
Chicago Routine Pest Control Solutions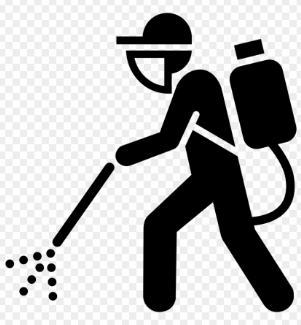 Routine Pest Management Services
Deanya Dawson Pest Control Service | We Recognize Pest Management & Control
Deanya employs integrated pest management strategies, which blend chemical and non-chemical pest control approaches to deliver the best pest control solutions for your house. Our highly qualified local exterminators will explain the services you are receiving, and if bugs return, we will as well. Guaranteed.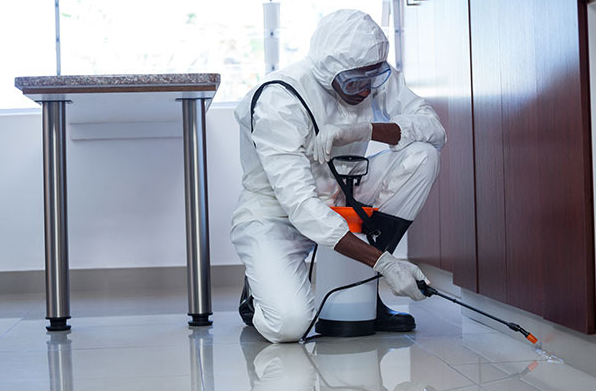 One-Time Service Treatment Plan
A full interior and exterior inspection and treatment are included in a single pest control service.
If pests return within 30 days of your original treatment, we will return at no additional charge.
Perfect service to perform before listing your home for sale.
Pest Control Quarterly
Initial inside and exterior thorough examination and treatment
Exterior treatments are arranged on a quarterly basis.
Protection is guaranteed as long as you keep your plan active. If pests return between treatments, we will, at no additional cost to you.
How Monthly Pest Control Works
First Pest Inspection-
One of our pleasant professionals will evaluate your home for pests and treat the inside and outdoors as needed.
Pest Control All Year-
Our Deanya Dawson pest experts will examine and service your property on a regular basis to enhance your external barrier. This will continue as long as you follow through on your plan.
Guaranteed Security-
If pests return between treatments, we will, at no extra charge to you.
Seasonal Top Pest Hazards | Common Pests During The Seasons
We have been dedicated to listening to your difficulties over our years in the company, and as such, we have a continual focus on fine-tuning our processes through specialized services and focusing on environmental care. We make every effort to meet your specific requirements, considering each situation individually. While some of our environmentally friendly competitors spray your home with a generic treatment and a "one size fits all" mentality, our trained and experienced technicians assess your specific problem before combating it with a custom-made cocktail to treat your home or business correctly and safely. This not only helps us improve but also ensures that our consumers are constantly satisfied.
When it comes to bugs, one remedy will not suffice. Every season delivers something new, which is why it's critical to have your service available all year. Here are some typical pests to keep an eye out for during each season:
SPRING: 
The arrival of spring brings with it an increase in temperature, the melting of ice, and the blooming of flowers. Many bugs emerge from their winter hiding spots when temperatures rise. When these animals emerge, they will be thinking about food and water! For many species, spring is also the breeding season. Here are a few common spring pests to keep an eye out for:
Ants: In warmer temperatures, ants seek food. Ants will move further out from their hives in search of food as temperatures rise. This will eventually lead to their breaking into our homes. Spring rains also push ants out of their colonies in search of higher ground.
Termites: Termite season begins in the spring when termites leave their nests to marry and establish new colonies. This is also referred to as "swarming."
Mosquitoes: Spring showers provide an ideal hatching environment for mosquitoes. Mosquitoes will become more active in the spring as they prepare for their peak season in the summer.
Flies: At the start of spring, flies gain adulthood. When they reach maturity, they will congregate in human-populated regions in search of food. They favor drinks and sugary foods.
Spiders: Spiders become busy in the spring as they look for food. The surge in insect activity when they awaken from their winter nap gives plenty of food for spiders.
Stinging Pests: Bees, wasps, yellow jackets, and hornets are examples of stinging insects. In the spring, these insects emerge from their dormant state and become more active. Spring marks the beginning of their breeding season as they attempt to create their nests and breed.
Bed Bugs: Bed bugs are a year-round concern, but their populations can jump in the spring due to increased travel for Easter and spring break from schools.
SUMMER: 
While we get a vacation from pests during the summer, there are a few species that thrive during this hot season. Summer is often the time of year when many pests mature and pose less of a hazard to humans. Here are some of the most frequent summer pests:
Mosquitoes: The most prevalent summer pest is mosquitoes. Warmer temperatures encourage mosquitos to complete their life cycle faster, resulting in more eggs laid during the summer months. Summer rains also provide a great environment for mosquito breeding.
Stinging Insects: Stinging insects are most abundant in the summer. Nests are frequently built in any gaps in your house, under overhangs, or in the ground near your foundation.
Ants: Ants are still a nuisance in the summer. Ants will continue to seek cover in the higher ground as the rains continue throughout the season. They will also continue to scavenge in our homes for food.
Flies: Flies are most active during the summer. This is also the prime breeding season for them. Flies will lay their eggs in animal feces, rubbish, and rotting food.
Termites: Termites are more active during the summer. This is the season when they continue to eat wood while the queen lays eggs and builds her colonies.
Bed Bugs: Bed bugs are, once again, a year-round issue. Many populations thrive throughout the summer months as a result of increased travel during summer vacation from school.
FALL: 
The season of lower temperatures. Pests begin to prepare for the oncoming winter at this time of year. Many pests will seek warmth and shelter within our houses. Here are some of the most prevalent fall pests:
Cockroaches: One of the most frequent fall pests is the cockroach. Cockroaches cannot survive in cooler temperatures, so they begin to migrate indoors in search of refuge and warmth in the fall. Cockroaches have been observed hiding near pipelines and drains. They have the potential to spread disease and aggravate asthma.
Spiders: Spiders, like cockroaches, are plentiful in the fall for the same reasons. They will seek shelter indoors to avoid the harsher winter conditions since many flying insect populations fall when the weather cools. Spiders also reproduce in the fall, so activity will pick up as males look for mates.
Rodents: Rodents are yet another prevalent fall pest. As the weather cools, rodents will seek warmth, shelter, food, and water indoors. Rodents not only spread disease, but they will also eat down your home's wood supports and electrical wiring.
Fleas: Fleas accompany rodents. Fleas thrive in warm weather, so when the weather cools, their populations indoors increase. Fleas will enter your home via your dogs and any other wildlife that comes into your home during the fall.
Stinkbugs: In the fall, stinkbugs become a problem. When threatened, stinkbugs are known to create a very nasty odor. Stinkbugs are also considered a big agricultural issue since they can cause significant crop damage.
WINTER: 
While many pests hibernate or go dormant throughout the winter, don't get too comfortable! There are still many pests that we observe in greater numbers throughout the winter months as they seek shelter from the harsh cold 
weather. Here are a few examples of frequent winter pests:
Rodents: Rodents are the most common pests that we see in the winter. Rats, mice, and squirrels will infiltrate our homes in search of a warm place to live and an abundance of food and water.
Roaches: While most cockroach species die off over the winter, Oriental roaches and German roaches remain active. They prefer dark, wet locations, which are common in the winter.
Bed Bugs: Bed bug populations are active all year, but they generally thrive during the winter months because these are the busiest travel times of the year.
Our Chicago Pest Control services provide long-term solutions rather than quick remedies. There is a reason why we have such a large number of repeat clients. We give tested treatments with guaranteed results so that you can live a pest-free life. Please contact us if you need more information on the best pest control services in your area.
Integrated Pest Management | What Is It?
Integrated Pest Management (IPM) is a pest control methodology that employs multiple different ways of pest control. It is crucial to note, however, that not every firm using IPM is using environmentally friendly treatments, as we do at Deanya Dawson Pest Control inc, and instead uses synthetic pesticides under the name of IPM. When used appropriately, IPM greatly decreases, and in some cases totally eliminates, the usage of pesticides, resulting in less exposure to potentially toxic pest control products for both you and the environment, as well as a 90% reduction in the number of items that must be used overall. We employ IPM at Deanya Dawson Pest Control to emphasize the necessity of examining your specific scenario in order to focus our efforts in an organized and effective manner, eliminating the usage of unnecessary products and getting to the root of your pest problem.
Further Than Spraying: Our Exterminators Address the Root Cause
Spraying first, last, and only is no longer an option. Our professionals identify the source of the problem and work to avoid further infestations. This might be as simple as cleaning a drain, installing a screen door, or inserting live traps.
Various products are required in certain conditions such as bed bug infestations. Even if it is, we try to ensure that we can treat your Chicago bed bug problem at its base so that the pests do not return. It is your residence. We'll customize a pest control plan fit specifically for your needs and work with you to make it healthier. Whether it be spider pest control termite management, or roach removal treatment, we can handle it. Contact Our Eco-friendly Pest Control Chicago firm Today At (773) 692-3615 for general pest control service nearby! Our pest control experts are always prepared to assist you with any pest removal and routine maintenance home pest control service.
Indoor and Outdoor Safety Inspection & Maintenance Solutions Nearby| We Protect Chicago Home
Pest solutions & management have gone a long way. Deanya Dawson Pest takes satisfaction in developing solutions that solve problems without relying on product overkill.
We believe in harmony and respect for both you and the environment. That is why we use:
Professional products and tools that are non-polluting and controlled by the EPA
Clean, green technology that is safe for pets, children, and everyone.
Solutions that allow you to stay in your home or place of business
Employees and customers are safer as a result.
Ideal for regulated businesses and the food service industry.
We are public health specialists, not just exterminators. And we're concerned about your family and home. We're making your home and workplace safer for everyone with our personalized pest solutions.
Get Started With Deanya Dawson Pest Control Chicago Expert Services Today!
Deanya Dawson Pest Control places ecosystems ahead of profits! We do not oppose insects. We recognize the importance of insects to our environment and their contribution to ecology. Everything boils down to equilibrium. Bugs belong outdoors. But when they reach too close for comfort, it is vital to have a professional who can return pest pressures to where they belong in nature. We are committed to protecting both your homes and the essential role that insects play in our ecology.
By submitting your information and scheduling an appointment online, you may simply obtain the best pest solutions available today. Pricing in your location can be found here. Remember that it is not a question of "if" you will have a pest problem, but of "when" you will meet pests in your home in the future.

We enjoy learning about what's intriguing, fascinating, and even nasty about the natural world. Look at our pest service pest control videos and blogs!
We can help you with your pest problem, whether it's wasps, rodents, or spiders (or whatever it is). We even offer same-day service. Contact us today to arrange your pest control treatments! What Do We Offer? 
Protecting Your Family and Business
The Departments of Public Health and Agriculture have licensed, trained, and certified us, and we always use safe, EPA-regulated materials.
Getting to the Root of Infestations
We don't come in spraying anything. We assess the source of your problem and offer and implement preventative measures before using chemicals.
Assessments Prior to Contracts
Before you commit to anything, our Customer Care Center guides you through every service, charge, and solution. Our dedication is to you.
Is Paying For Pest Management Necessary?
In addition to purchasing treatment for your individual pest problem, when you purchase a Deanya Dawson Pest Control Plan, you also acquire coverage for 13 common pests: cockroaches, ants, spiders, rats, mice, wasps, centipedes, millipedes, clothing moths, house crickets, and silverfish. Our pest control professionals are expertly educated to detect your particular pest problem and administer efficient pest and bug management.
Is DIY Pest Control Effective?
In addition to being a nuisance, some pests pose a risk to your property and health. When pest control solutions are not used and applied properly, pest problems can worsen and become a greater annoyance or concern. Professionals at Deanya Dawson Pest Control are able to inspect your property for pests and implement the most effective pest and bug control methods to meet your individual needs.
How Much Does Deanya Dawson's Pest Control Cost?
Costs for pest management might vary based on location, size of the property, severity of the infestation, and other factors. This is because our firm tailors your Pest Control Plan to your individual requirements. Our professionals in Chicago live and work in your community, so they are familiar with the pests unique to it. With years of experience, you may rest easy knowing that peace of mind is valuable.
Ultimate Pest Management & Control Services | Taking Back Control
Due to the seasonal variation of pests, pest control should be performed year-round, at least four times per year. Your local Deanya Dawson technicians evaluate and adjust your pest control treatments as necessary every three months. This ensures that as the seasons and temperatures change, certain seasonal pests do not flourish in or around your home.
With our Eco Home Maintenance Program, your home is guaranteed to be pest-free 365 days a year (save for termites, fleas, bed bugs, and mosquitoes). If any activity occurs between your four paid planned visits, we will return to resolve the issue at no cost! It is not simply our job to protect your home and family; it is also our promise. You have nothing to lose but pests with our home pest maintenance service.
Safety-licensed and-regulated
We go to great lengths to accomplish things correctly. 
All of our pest management professionals are licensed by the Departments of Public Health and Agriculture and have received many hours of training and certifications. 
The EPA and the US Department of Health regulate and approve any chemicals we use, and we adhere to all Illinois regulations. Our primary responsibility is to protect your family, your business, and your employees.
Memberships, Connections, and Partnerships | How Deanya Dawson Pest Services Can Help
More than exterminators, we are. To combat pests, we employ an Integrated Pest Management (DEANYA DAWSON PEST) strategy. DEANYA DAWSON PEST strives to achieve long-term pest control with the least quantity of chemical products possible. You deserve more from an exterminator than a one-size-fits-all approach. Allow us to get to create a pest control solution that is suited to your individual needs.
Our extensive history and experience in the pest management sector illustrate our devotion to science, environmental health, and our clients. We are the most experienced pest management professionals in the Chicago area, having been licensed by the Departments of Public Health and Agriculture. Our job is to preserve your home's health and uses research to strike a balance between humans and nature.
We serve our customers households and business owners in Chicago with the edge of pest infestation services at Deanya Dawson Pest Services. To see scheduled servicing of pest control companies, please contact us right away for services.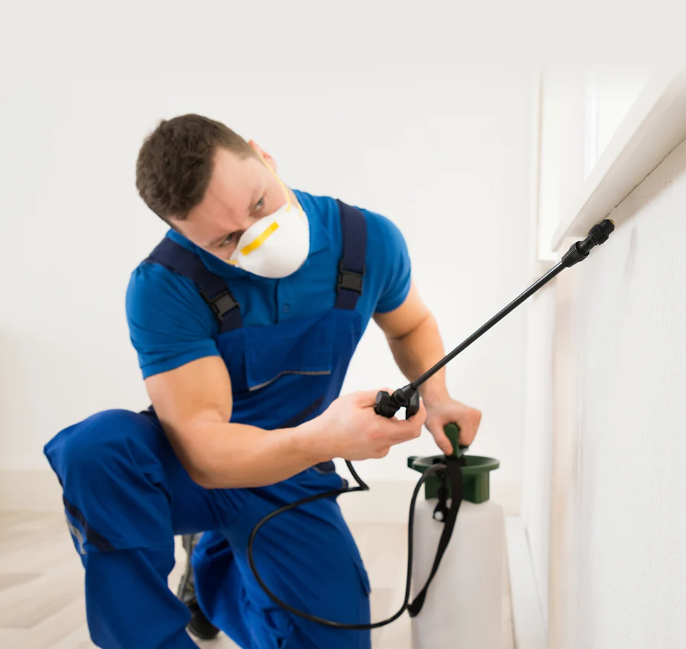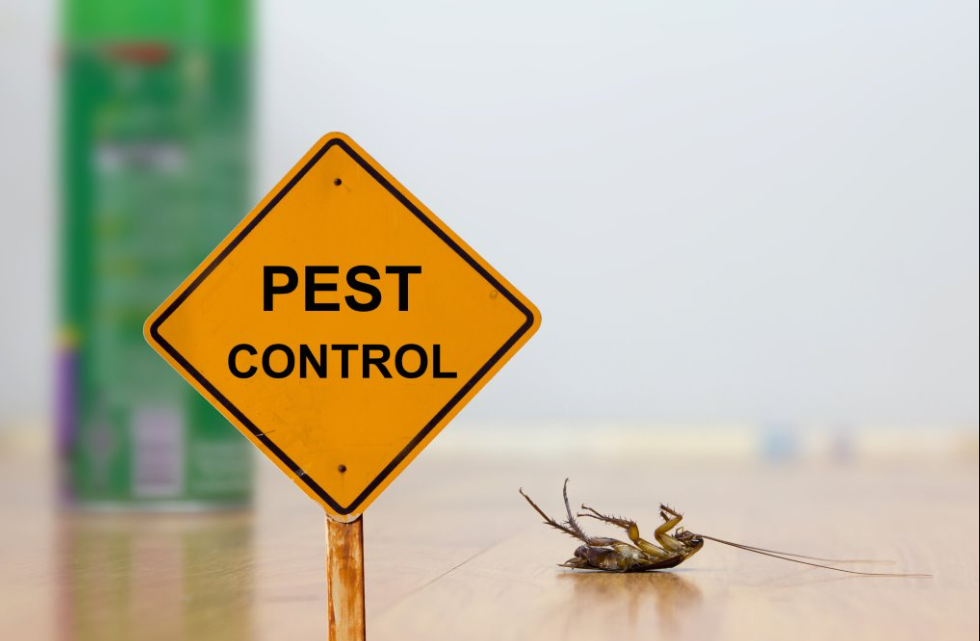 We Protect Chicago Homes From All Pests
When you need to get rid of insects, rodents, and other pests, turn to Chicago's most trusted pest management partners. Insects play an important role in our ecology. We advocate for natural education and enjoyable programming for both humans and wildlife.
We play an important role in the neighborhoods of Chicagoland. We want the people who live there to thrive, and we want our natural legacy to be preserved for future generations.
Chicago, on Lake Michigan in Illinois, is among the largest cities in the U.S. Famed for its bold architecture, it has a skyline punctuated by skyscrapers such as the iconic John Hancock Center, 1,451-ft. Willis Tower (formerly the Sears Tower) and the neo-Gothic Tribune Tower. The city is also renowned for its museums, including the Art Institute of Chicago with its noted Impressionist and Post-Impressionist works.
GET YOUR FREE ESTIMATE TODAY
Our team of experts is ready to help you today! If you need service immediately please call (773) 692-3615