Supermarket Pest Control Chicago
COVID-19 Response
The safety and health of our employees, clients, and residents have always been our #1  priority. This has never been more important than it is now. Commercial Pest Exterminator is an "essential service" and we are fully open for business to continue preventive services and respond to all other exterminating issues. Call for information on the safety protocols and important information we have in place during this season.

Our Family Serving Yours Since 1976

Black Owned Pest Control Company

The DDP Exterminating Difference
Grocery Store Pests | Supermarket Pest Control Services
If you've ever had a business pest problem, you know how upsetting it can be to see your supermarkets infested with pest insects. Deanya Dawson Pest's Chicago supermarket and business pest management team understand how upsetting these insects can be, which is why we're here to shed some light on this prevalent pest problem.

Pest Management Services
Supermarket Bug Control | Chicago Pest control Services
Deanya provides excellent residential services commercial pest control services and Safety data sheets for reporting to safeguard the security of your brand and business. Our Chicago's Deanya Dawson pest control experts ensure that food safety assessments, regulatory legislation, and other requirements are met. We design every pest management program to your inspection criteria to ensure your Supermarket is inspection ready, regardless of your site's particular requirements. Call For A FREE Pest Quote Today!
Pest Management | Keep Up With Rules & Regulations
Pests have the potential to proliferate and multiply in large numbers in a short period of time. As a result, it is critical to always be one step ahead of any insect infestations. When it comes to pest pressure, there are several steps you can do to keep your firm on the offensive rather than the defensive.
Maintain Your Facility's Cleanliness
Supermarkets are at a higher risk of pest infestation due to the abundance of spaces where food, particularly fresh food, is stored. To assist prevent a pest infestation, make sure the facility is continually clean. Pay special attention to places that come into contact with fresh food, such as meat, seafood, or cooked foods.
Remove any stagnant water or open food sources.
Examine any areas where there may be spilled food or stagnant water, which can serve as a feeding source for bugs. To lessen pest pressures within your facilities, it is critical to maintaining proper waste management procedures. Any food residue or residues left on surfaces such as countertops, shelving, conveyor belts, tiled surfaces, and so on can provide nourishment for pest populations.
Reduce Pest Entry Points
External variables influence your facility's susceptibility to insect infestations. While a crack in an external wall may not appear to be a serious issue, be aware that a number of pests can enter through any gap in structural integrity.
While these suggestions can help you stay ahead of pest pressures, they should be used in conjunction with regular preventative pest control treatments. If you want to keep ahead of pests, contact Deanya Pest Control immediately for a FREE estimate!
Grocery Store Pest Control | Common Pests in Supermarkets
Rodents
Rats and mice are not only unpleasant pests for both staff and consumers, but they also pose a risk to more than just your reputation. Rodents can transmit diseases by contaminating food and inflicting economic losses by harming stock or stored products. Mice can squeeze through even the smallest of gaps. If mice or rats get into your facility, they can reproduce at an exponential pace if not controlled. Sealing any potential entry sites and eliminating all potential sources of food and water are some basic practices for rodent management. Deanya is happy to offer the industry's most advanced rodent control products, SMART.
Cockroaches
Cockroaches can multiply swiftly, resulting in massive infestations, in addition to their capacity to adapt and live in practically any ecosystem. Cockroaches can fit into practically any space because of their amazing ability to adapt to cracks and crevices. Cockroaches pose a significant danger to your facility's reputation, as well as a health concern to your customers and personnel. Deanya has "Smart" solutions for all of your cockroach problems. Our revolutionary SMART Sense identifies insects by sensing temperature fluctuations. Non-toxic pheromones attract these pests, which are caught on a glue board, with any activity instantly reported to Deanya at an early stage.
Flies
Flies are a very common pest in supermarkets, especially in places where fresh food is prepared or stored. Flies are a major issue to watch out for at your business because they can contaminate food with bacteria that can cause serious infections. Because this pest reproduces quickly, it is critical to maintaining continual treatment. Flies can lay up to 500 eggs, which hatch in around 30 hours, dramatically increasing fly populations in a short period. The presence of flies in your supermarket not only jeopardizes your facility's health and sanitation requirements but also jeopardizes your reputation if customers observe these pests and assume your facility lacks sufficient hygiene.
Commercial Pest Management Services
How Deanya Dawson Pest Services Can Help
We're more than just exterminators. Deanya Dawson Pest's Integrated Pest Management is the technique we use to combat pests. Deanya Dawson Pest specialists aim to use the least amount of chemical product possible to achieve long-term rodent and fly control. You deserve more than a one-size-fits-all approach from an exterminator. So that we can tailor a pest control solution to meet your specific requirements, please contact us today.
We can help you safeguard your business from the financial and public relations damage that can result from a pest infestation. At Deanya Dawson Pest Services, we offer various commercial pest control services such as ants, rodent control, roaches, flies, and more control services to both residential and commercial customers in South Chicago. Contact a top pest control company or us as soon as possible if you'd like to learn more about residential & commercial pest control company service bookings, the cost of pest control solutions, and our personal pest control plan for your pest issue.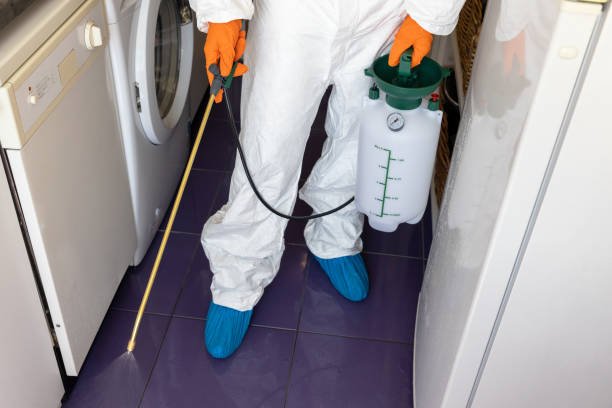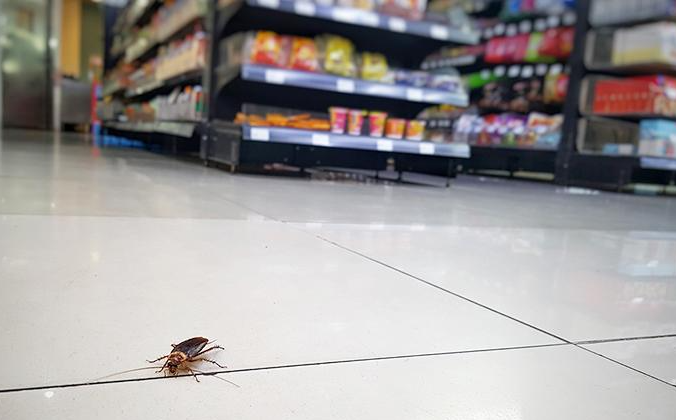 We Protect Chicago Properties From All Pests
Even if you take all precautions, stubborn bugs may find their way inside your establishment. Having experienced partners who understand pest management best practices for grocery shops and supermarkets, such as Deanya Pest specialists, is the best way to keep pests at bay. This will also help you prevent health violations, fines, and potential operational problems caused by pest activity.
Deanya Dawson understands the unique requirements of treating grocery businesses and supermarkets, as well as industry-specific health code infractions. With a competent pest management plan, you can assist pests in leaving your store and doing business elsewhere. Contact Deanya Dawson Pest Control Right Away For More Commercial Pest Assistance!
Chicago, on Lake Michigan in Illinois, is among the largest cities in the U.S. Famed for its bold architecture, it has a skyline punctuated by skyscrapers such as the iconic John Hancock Center, 1,451-ft. Willis Tower (formerly the Sears Tower) and the neo-Gothic Tribune Tower. The city is also renowned for its museums, including the Art Institute of Chicago with its noted Impressionist and Post-Impressionist works.
GET YOUR FREE ESTIMATE TODAY
Our team of experts is ready to help you today! If you need service immediately please call (773) 692-3615