Cockroach Exterminator Chicago
COVID-19 Response
The safety and health of our employees, clients, and residents has always been our #1  priority. This has never been more important than it is now. Cockroach Exterminator is an "essential service" and we are fully open for business to continue preventive services and respond to all other exterminating issues. Call for information of the safety protocols and important information we have in place during this season.

Our Family Serving Yours Since 1976

Black Owned Pest Control Company

The DDP Exterminating Difference
Chicago Cockroach
Exterminator Services
We provide expert residential and commercial Cockroach Exterminator services to target destructive pests.
From keeping your home safe to protecting your business, we're here to help in Chicago, IL.

Cockroach Exterminator
Despite the fact that there are over 3,500 species of cockroaches, only a few are known to be structural pests. The American, German, and Oriental cockroaches are the three most frequent in the Chicago area and there are  also ants bed bugs. Cockroaches are a potential source of allergies for people, in addition to polluting food and transmitting disease (hepatitis, typhus, parasitic toxoplasmosis). Asthmatics appear to be especially vulnerable in home, with a large percentage of asthmatics testing positive for cockroach allergen sensitivity. Cockroach allergens can be found in saliva, faeces, secretions, cast skins, detritus, and dead insects, among other places of home.
Cockroach Extermination Services
Some cockroach species may go for weeks without eating, living on very little resources. Roaches may survive in a number of situations, but they prefer the warm surroundings like bed found in homes and buildings so we need extermination services.
Cockroach elimination is difficult because even if you find one cockroach in home, there could be hundreds more hiding nearby therefor we need cockroach extermination in home. To attract mates, roaches leave chemical trails in their faeces and produce pheromones in home. Cockroaches are typically drawn to congregate in similar regions of home as a result of this we need pest control pest from a pest control company that is pest control chicago which is top pest control in commercial pest control for home. As a result of this tendency, seeing only one cockroach nearly invariably means there's a bigger problem so we need a pest control plan that control pest control. It's time to call Deanya Dawson Pest Control Service's skilled cockroach exterminators if you're witnessing indicators of a cockroach infestation call chicago pest control services. 
Cockroaches do not cause physical damage to buildings or the environment, but they can be a serious health hazard and a nuisance. Cockroaches can contaminate food by contaminating it with their bodies and faeces. They may also create an unpleasant odour in locations like bed where there has been an infestation in home. Foraging cockroaches are disease vectors, spreading germs or bacteria in the regions they infest and triggering asthma episodes in those who are susceptible which need roach exterminators in control chicago for home.
We Protect Chicago Properties From Cockroaches
If you encounter cockroaches inside your home or office, it's likely that there are hundreds, if not thousands, more you're not seeing. Cockroaches like to remain undetected. They only start to take chances and get caught when their population outnumbers the available food resources by cockroach control. If you're seeing indicators of pest like cockroaches but not the actual roaches, it's best to get your infestation taken care of now, before you start seeing cockroaches.
Cockroach Exterminators Near Me
The initial inspection is the most crucial phase in cockroach elimination. A thorough investigation may show the cockroach species you're dealing with, allowing you to better target your treatment. Inspections are also used to locate pest harborages and pest-friendly situations. Using Integrated Pest Management principles, targeted product applications are done in locations where they would be most successful, while reducing exposure to people and pets (IPM).
Our Cockroach Treatment Top Pest Control
The use of non-repellent products is the key to cockroach control. Cockroaches like pest identify a repellent product as something unpleasant and begin to avoid it. This embeds them in walls, machinery, appliances, stores, park and other structures.
In a restaurant, using repellent products to control cockroaches can push the roaches out into the dining area. That is not good news for your company services.
A bait that cockroaches eat and bring back to the nesting location is one of the most important products in our Deanya Dawson Pest line. This substance has a toxicant effect that takes time to manifest in home. This solutions suggests that it takes time for a substance to become harmful. Because it is slow-acting, it catches the cockroaches off guard and kills them all.
Another reason why this product works is that it is rather disgusting. Cockroaches are faeces eaters. They devour human, dog, and cat faeces, as well as other cockroach faeces. They don't live long after eating excrement that contain the active chemical from the bait we use to removal them.
Are Chicago Cockroaches Dangerous?
A cockroach can be damaging to your health in a variety of ways. When they investigate dumpsters, sewers, and other filthy locations like park, they pick up and spread deadly bacteria and parasitic worms. They then bring those minute organisms inside the house with them, leaving them on cutlery, plates, food preparation surfaces of home, and food packaging which brings removal of them necessary from home.
Cockroaches can spread more than 33 types of germs, six parasitic worms, and more than seven human illnesses, according to experts. As if that wasn't bad enough, new research shows that cockroach infestations lead to more hospital visits for asthma-related illnesses. These insects can have a price of negative impact on a family's health pay as well as a business's bottom line in home.
Why Cockroaches Are Formidable Pests
Have you heard that cockroaches are one of the few species that will be able to survive a worldwide nuclear war? Because cockroaches can withstand large quantities of radiation, this is the case. Radiation, though, isn't the only thing they can stand. Cockroaches can tolerate a variety of hazardous poisons that are thrown at them in home. When the hazardous chemicals fail to kill or rid of the roaches that pass through, the roaches might distribute the poisons to all of the places they visit in home.
Tips For Roach Exterminators
Cockroach elimination is most effective solutions when combined with basic cleanliness habits, which can also help avoid infestations. Here are a few things you can take to decrease your cockroach exposure:
• Keep all food in airtight containers, such as glass jars or reusable plastic containers, to keep insects out.
• Clean and mop floors on a regular basis, paying specific attention to organic material and crumbs around appliances.
• Use garbage cans with lids and dispose of rubbish on a regular basis.
• Remove water sources from the basement, such as condensation on pipes or standing water.
• Keep pet food in a secure location and do not leave it out overnight.
• Get rid of clutter in your home and yard debris outside.
Pest Control Services And Roaches
Deanya Dawson Pest Control Service's programme solutions protects your home and property against 36 common pests in Illinois and Wisconsin, including the three cockroach species found in the Midwest. You don't need to cover any regions or make any additional preparations for early or late-night appointments for us when you plan roach control treatment for bugs. We'll dispatch a professional roach exterminator services for pests  to complete the following tasks in your area:
• Identify the cockroach species
• Use bait gels and other materials in roach-prone locations in a discrete manner.
• If minor gaps or fissures are contributing to the infestation, seal them.
• Keep servicing your account on a weekly basis until the infection is to get eradicated.
• Set up "sticky traps" to keep an eye on things.
• Write a detailed report outlining the treatment of bugs and how you can get to prevent repeat infestations in your house or facility.
If you notice one cockroach in your house or place of work, there are often dozens more hiding nearby. Don't put off taking action too long or you'll risk a cockroach infestation. Contact Deanya Dawson Pest Control Solution's best skilled cockroach exterminators services now, and we'll provide a fast services, effective roach control service and repair that fits your schedule and budget for services.
How Deanya Dawson Pest Services Can Help
More than exterminators, we are. To combat pests, we employ an Integrated Pest Management (DEANYA DAWSON PEST) strategy. DEANYA DAWSON PEST strives to achieve long-term roach control with the least quantity of chemical product possible. You deserve more from an exterminator than a one-size-fits-all approach. Allow us to get to  create a pest control solution that is suited to your individual needs.
We can assist you in protecting your family from the cost of dangers of cockroach-related sickness or your business to get from the financial consequences and ratings of a cockroach infestation. We serve our customer households and business owners in Chicago with edge of cockroach infestations services at Deanya Dawson Pest Services. To see schedule servicing of pest control companies, please contact us right away for services.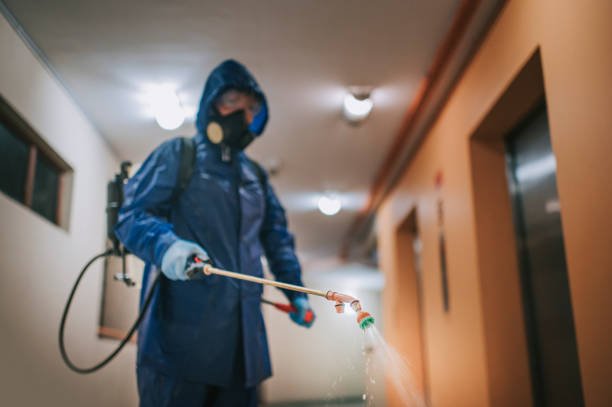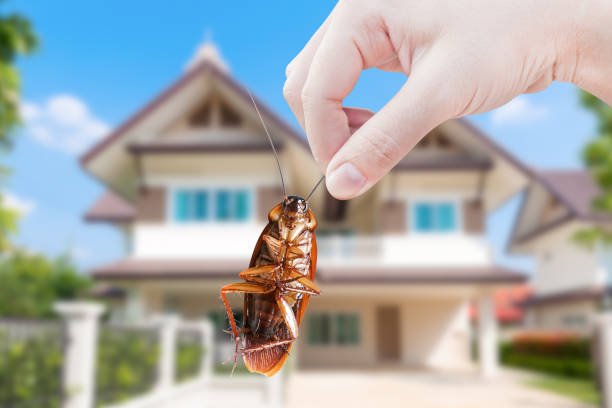 We Protect Chicago Properties From Cockroaches
If you encounter cockroaches inside your home or office, it's likely that there are hundreds, if not thousands, more you're not seeing. Cockroaches like to remain undetected. They only start to take chances and get caught when their population outnumbers the available food resources. If you're seeing indicators of cockroaches but not the actual roaches, it's best to get your infestation taken care of now, before you start seeing cockroaches.
Chicago, on Lake Michigan in Illinois, is among the largest cities in the U.S. Famed for its bold architecture, it has a skyline punctuated by skyscrapers such as the iconic John Hancock Center, 1,451-ft. Willis Tower (formerly the Sears Tower) and the neo-Gothic Tribune Tower. The city is also renowned for its museums, including the Art Institute of Chicago with its noted Impressionist and Post-Impressionist works.
GET YOUR FREE ESTIMATE TODAY
Our team of experts is ready to help you today! If you need service immediately please call (773) 692-3615